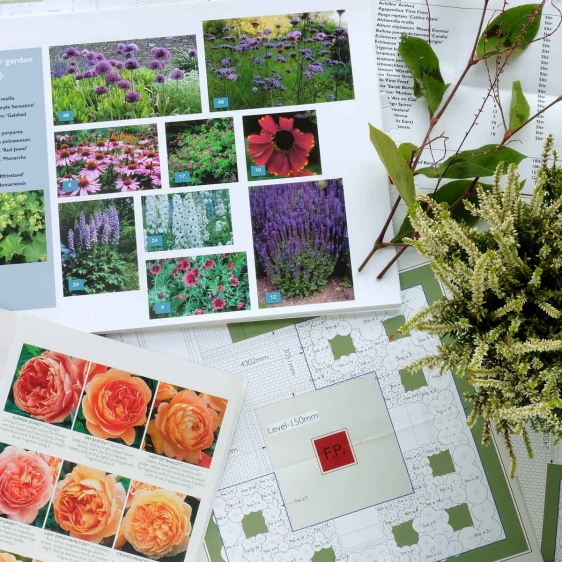 Successful planting starts with an in-depth knowledge of plants – understanding the conditions and environment in which each will grow. Working from my client's brief, and referring back to my site analysis, I draw up a list of suitable plants that will complement, or sometimes contrast with, each other. The creative process then becomes like painting with a palette of plants to build up a complete picture.
My preferred approach is to calculate the quantities needed of each plant, place an order and have them delivered to site. I can then set them out as a direct reponse to what is in front of me. This results in a freer style of planting with opportunties to create unexpected, exciting and subtle combinations. After the layout is finalised the plants are bedded in to ground that has been thoroughly prepared, so that they will flourish in their chosen locations.
I have excellent relationships with a number of select nurseries. So, for example, I can source semi-mature trees from companies in Holland or Italy and roses and perennials from specialists in the UK. By working with growers that I trust I am confident that the plants and trees I provide are healthy and of superb quality.